Slack App for working locations
Managing multiple teams and locations is tricky; with the WorkFrom Slack App, everyone knows who's in, who's working from home and who's off—a simple but effective app for knowing who is working from the office.
Multiple Offices and Locations
Manage all your locations from one screen.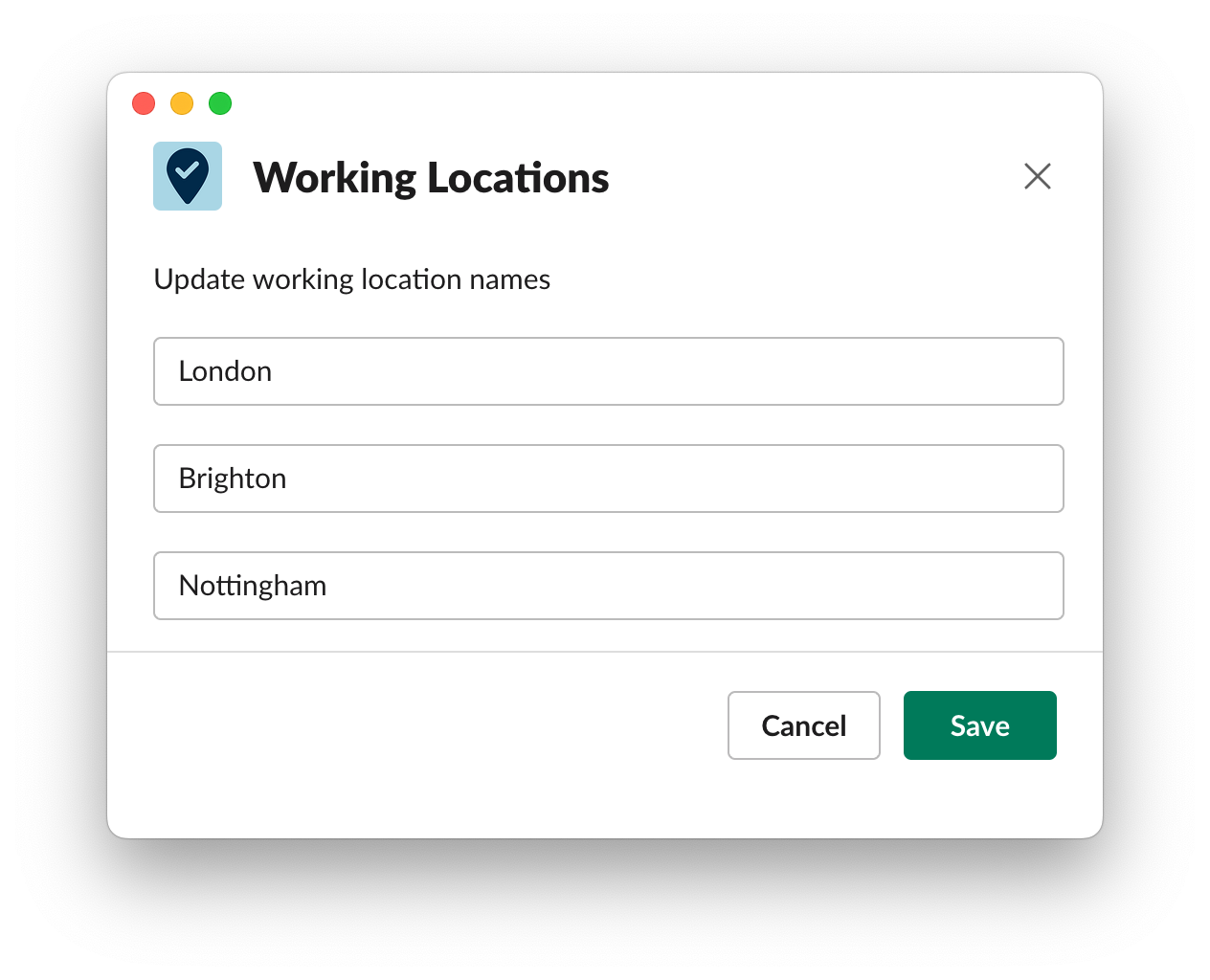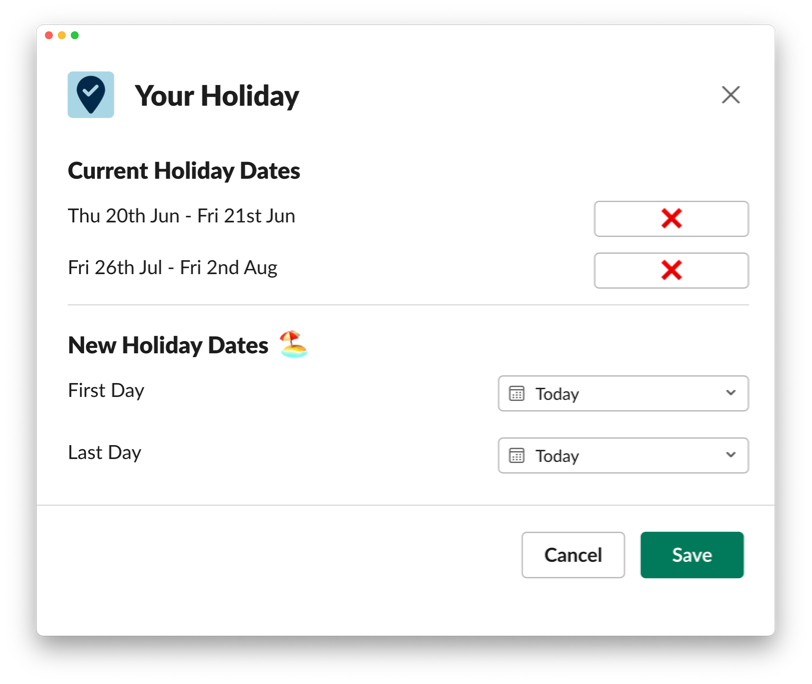 Set Your Working Routine
Do you have a regular working pattern? Let WorkFrom app know!
Quick Visibility
There's no need to check over slack messages or emails or find the latest spreadsheet. Quickly see who's in and who's not.
Got Questions?
Our app is a simple as it gets but we know you might have questions or ideas for it. Get in touch, we'd love to hear from you.
© Toucan Code Ltd. All rights reserved.
Thank You
WorkFrom has been installed, enjoy! Click the link below to open Slack.Then look for WorkFrom under the Apps section of your Slack Workspace.
Terms of Service and Privacy Policy
What permissions do we require from Slack?
WorkFrom requires the following permissions from Slack:
- View the name, email domain, and icon for workspaces WorkFrom is connected to
- chat:write Send messages as @WorkFromWhat data we collect and how we use it?
Data from interactionData from your Slack account
We require you to communicate with the Bot through Slack platform. We use only Slack account and access information needed to connect Slack API.Browser data
We use standard web analytics systems and web server technologies, which logs your navigation actions, IP address, cookies and other information provided by your web browser.Personal data
If you provide us feedback or send us a message, we can collect your name and e-mail address as well as any other included content to send you a reply. Also, we may contact you via by bot to tell about new features, service issues or changes to this Privacy Policy.Use of the information
We do not collect or keep information from your personal conversations, and we do not send you any messages, except for related to the explicit usage of the service. We don't sell or transfer your personal information. We store your information in a secure professional database and use the data only with the aim of improving user experience and service.Changes of this Privacy Policy
This Privacy Policy can be modified. You can see the actual version of this Privacy Policy on this page. If you use our bot after modifications in this Policy were posted, you accept new Privacy Policy. If you don't agree to new Privacy Policy, you can no longer use WorkFrom for your Team.